THETA CONSULT WITH A NEW CERTIFICATION OF QUALITY MEASUREMENT CERTIFICATION (QMS) AND OCCUPATIONAL AND HEALTH SAFETY
13.01.2021Theta Consult
Theta Consult recertified it's management systems
---
Theta Consult received new recertification certificates for Quality Measurement Systems and Occupational and health safety, implemented by the company.
"The new certificates are the final result of a big amount of work done and successful audit by "Sertification" JSC. We ae extremely proud with those certificates, because we executed one of our priority objectives and we are continuing with development of an integrated management system ", pointed Ilza Andreeva, who is in charge of Management systems in the company.
This year's certification was done, following the most recent standard revisions. About Occupational and Health Safety that is BDS ISO 45001:2018, about Quality Measurement Certification that is BDS EN ISO 9001:2015.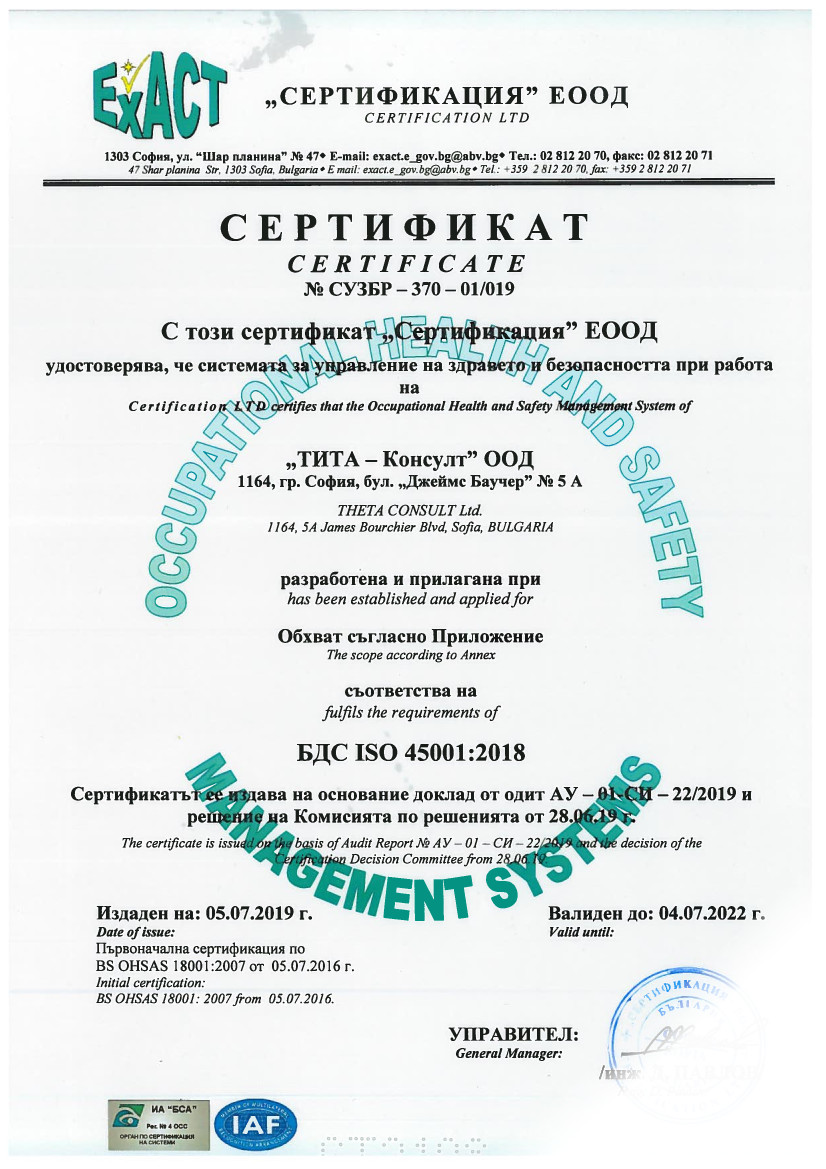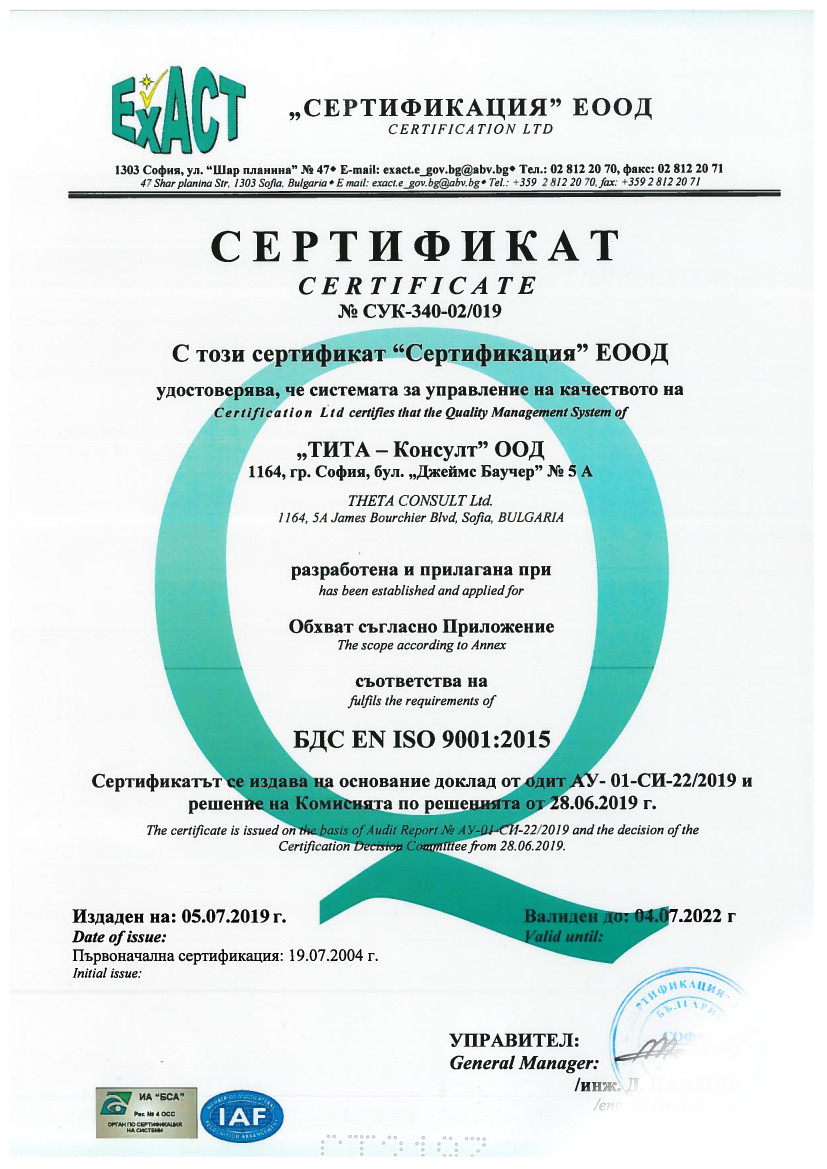 ---
The arrange of the quality management system includes:
Design/development, manufacturing of a product/offering a service, consultancies and expert evaluations, complete engineering and project management in the field of radiation control, radiation protection, process control and security systems.
Radiation parameters measurement of working, surrounding and living environment as well as samples from them.
Transportation of radioactive substances and operation working with Ionized Radiation Sources.
Supply, commissioning, technical maintenance and repair of radiation and dosimetry control , process control devices, including devices containing Ionizing Radiation Sources, X-Ray scanners for people, vehicles and baggage; security devices and systems, access control and video-surveillance, communication equipment etc.
Soil and precipitate treatment, terrain reclamation etc.